WesternGeco, LLC v. ION Geophysical Corporation - Post-Argument SCOTUScast
SCOTUScast featuring Stephen Yelderman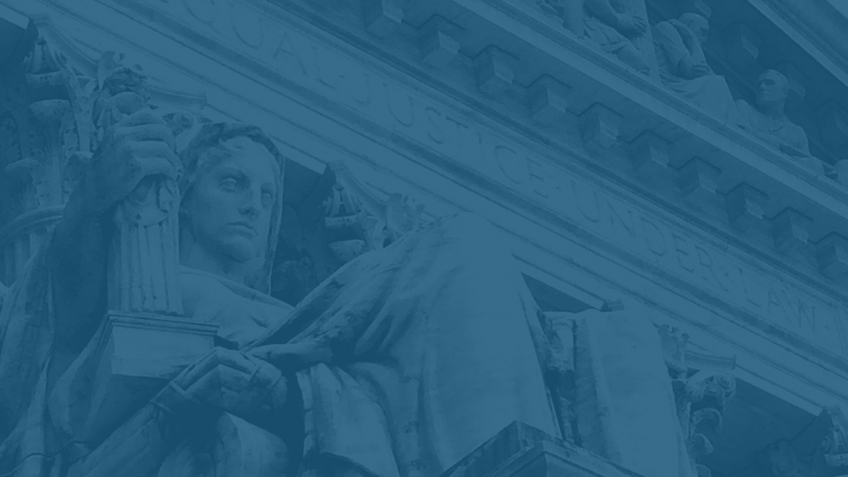 SCOTUScast
On April 16, 2018, the Supreme Court heard argument in WesternGeco, LLC v. ION Geophysical Corporation, a case that the Court again took up after having remanded it to the U.S. Court of Appeals for the Federal Circuit for reconsideration in light of the Supreme Court's 2016 decision Halo Electronics, Inc. v. Pulse Electronics, Inc.
In 2015, WesternGeco sued ION for patent infringement. The jury found in favor of WesternGeco, awarding it $93.4 million in lost profits and a reasonable royalty of $12.5 million. Because the jury also found that ION was "subjectively reckless" in its infringement, WesternGeco petitioned the court for additional damages available under applicable law for "willful" infringement, invoking the then-applicable two-part test set out in the Federal Circuit's In re Seagate decision, which has both a subjective and an objective component. ION countered by arguing that neither component could be satisfied, and the district court agreed as to the objective component, concluding that ION's positions had been reasonable and not objectively baseless--and therefore would not support a finding of willful infringement under Seagate.
On appeal the Federal Circuit reversed the award of lost profits, concluding that WesternGeco was not entitled to lost profits resulting from foreign uses of its patented invention. As to the issue of enhanced damages for willful infringement, however, the Federal Circuit affirmed the judgment of the district court. WesternGeco then sought certiorari from the Supreme Court. After issuing its decision in Halo Electronics--which addressed the standard for enhanced damages--the Supreme Court granted the petition, vacated the Federal Circuit's judgment, and remanded the case for reconsideration in light of the reasoning in Halo Electronics. The Federal Circuit in turn reinstated the part of its previous decision reversing the lost profits award, but otherwise remanded the case to the district court to consider whether the evidence at trial was sufficient to support the jury's finding of subjective willfulness. If so, the Federal Circuit indicated, the district court must then exercise its discretion to determine whether enhanced damages were warranted.
In the meantime, WesternGeco successfully petitioned the Supreme Court to grant certiorari on whether the Federal Circuit erred in holding that lost profits arising from prohibited combinations occurring outside of the United States are categorically unavailable in cases in which patent infringement is proven under 35 U.S.C. § 271(f). That provision makes it an act of patent infringement to supply "components of a patented invention," "from the United States," knowing or intending that the components be combined "outside of the United States," in a manner that "would infringe the patent if such combination occurred within the United States."
To discuss the case, we have Stephen Yelderman, Professor of Law at Notre Dame Law School.
As always, the Federalist Society takes no position on particular legal or public policy issues; all expressions of opinion are those of the speakers.