Daniel Crane teaches contracts, antitrust, antitrust and intellectual property, and various advanced antitrust courses. He was previously professor of law at Yeshiva University's Benjamin N. Cardozo School of Law, and a visiting professor at New York University Law School and the University of Chicago Law School. In the spring of 2009, he taught antitrust law on a Fulbright Scholarship at the Universidade Católica Portuguesa in Lisbon. His recent scholarship has focused primarily on antitrust and economic regulation, particularly the institutional structure of antitrust enforcement, predatory pricing, bundling, and the antitrust implications of various patent practices. Prof. Crane's work has appeared in the University of Chicago Law Review, the California Law Review, the Michigan Law Review, and the Cornell Law Review, among other journals. He is the author of several books on antitrust law, including The Institutional Structure of Antitrust Enforcement (Oxford University Press, 2011).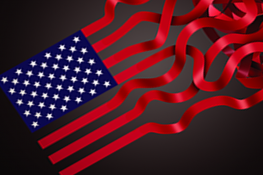 Administrative Agencies and the Regulatory State
The Mayflower Hotel
Washington, DC 20036
The Mayflower Hotel 1127 Connecticut Avenue, NW
Washington, District of Columbia 20036
SCOTUScast 4-1-13 featuring Dan Crane
On March 25, 2013, the Supreme Court heard oral argument in Federal Trade Commission v. Actavis....
2012 National Lawyers Convention
The Telecommunications & Electronic Media Practice Group hosted this panel on "Communications Law Reform" on...