Ilan Wurman is a visiting assistant professor at the Sandra Day O'Connor College of Law at Arizona State University, where he teaches administrative law and constitutional law. He was formerly in private practice in Washington, D.C., and deputy general counsel on Senator Rand Paul's US presidential campaign, associate counsel on Senator Tom Cotton's campaign for US Senate, and a law clerk to the honorable Jerry E. Smith of the US Court of Appeals for the Fifth Circuit.
Ilan is the author of A Debt Against the Living: An Introduction to Originalism (Cambridge 2017). His writing on administrative law and constitutional interpretation has also appeared or is forthcoming in numerous law reviews, including the Stanford Law Review and the Texas Law Review, as well as in national journals, including National Affairs, The Weekly Standard, and City Journal. He graduated from Stanford Law School, and from Claremont McKenna College with degrees in Government and Physics.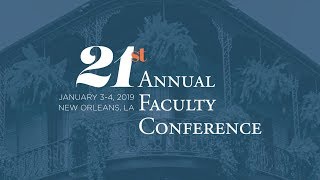 21st Annual Federalist Society Faculty Conference
Featuring: Vince Buccola, University of Pennsylvania, The Wharton School: "The Logic and Limits of Municipal...