John O. McGinnis is a graduate of Harvard College and Harvard Law School where he was an editor of the Harvard Law Review. He also has an MA degree from Balliol College, Oxford, in philosophy and theology. Professor McGinnis clerked on U.S. Court of Appeals for the District of Columbia. From 1987 to 1991, he was deputy assistant attorney general in the Office of Legal Counsel at the Department of Justice.  He the author of Accelerating Democracy: Transforming Government Through Technology (Princeton 2013) and Originalism and the Good Constitution (Harvard 2013) (with M. Rappaport). He is a past winner of Paul Bator award given by the Federalist Society to an outstanding academic under 40. He has been listed by the United States on the roster of panelists who may be called upon to decide World Trade Organization Disputes.
BA, magna cum laude, Harvard College
MA, Balliol College, Oxford
JD, magna cum laude, Harvard University
Chicago Student Chapter
University of Chicago Law School
Chicago, IL 60637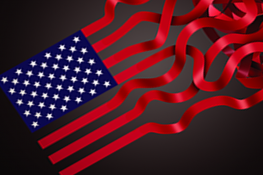 Administrative Agencies and the Regulatory State
The Mayflower Hotel
Washington, DC 20036
Fifth Annual Executive Branch Review Conference
The Fifth Annual Executive Branch Review Conference will examine the changing and often convoluted relationship...