R. Shep Melnick is the Thomas P. O'Neill, Jr. Professor of American Politics. He teaches a variety of courses on American politics, including Courts and Public Policy, Ideas and Institutions in American Politics, Bureaucracy, Democracy in America, Rights in Conflict, and the American politics graduate field seminar.
Melnick's research and writing focuses on the intersection of law and politics. His first book,Regulation and the Courts, examined judicial influence on the development of environmental policy. His second, Between the Lines, investigated the ways in which statutory interpretation has shaped a variety of entitlement programs. His current research project looks at how the Rehnquist Court is reshaping our governing institutions.
Melnick is co-chair of the Harvard Program on Constitutional Government and a past president of the New England Political Science department. Before coming to Boston College 1997 he had taught at Harvard and at Brandeis, where he served as chair of the Politics department.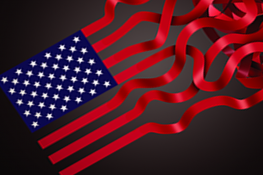 Administrative Agencies and the Regulatory State
The Mayflower Hotel
Washington, DC 20036
"The Federal Leviathan: Is There Any Area of Modern Life to Which Federal Government Power Does Not Extend?"
The University of Texas at Austin
Austin, TX 78705